–Life has been a bit stressful dealing with LIFE STUFF – but I am staying afloat and surviving! I have to say that staying consistent with my day to day running in the midst of all of the stress has helped. Even if it is just for a quick run around the block – fresh air and time with nature is so much needed. I find that it is kind of medicinal nowadays.
–The weather for running this week has been superb also. I am talking in the 50s and 60s which for Texas in October is absolutely bone chilling haha. Colorful sunrises and a cool breeze every single time. AND LESS HUMIDITY praise Jesus. I am a fan.
–I am planning a weekend getaway soon with a friend and it could not be coming at a better time. I just need the ocean breeze on my face and the sand in my toes. In a balmy beach town is truly where I belong.
–MINI RANT – People that TALK LOUD for no reason. This has been my pet peeve this week. I just don't understand how you cannot get your point across otherwise. Some people I think are just socially awkward and cannot read a room. Reading the room and social cues should be taught in school and then we would all be alright.
–What has been my woosah moment this week – Lavender and Cedarwood essential oil. And espresso. And chocolate. And prayer. I think that there is just something about espresso that is more effective than coffee at times.
–Speaking of smell good things – I am trying out Scentbird and getting luxury fragrances sent to me each month. So this should be a fun thing to try out. Excited for this one to come in the mail. I looked it up and it is like a $300 fragrance so trying that on the cheap is extra special and fun. It lasts 30 days before I switch it out for something new.
–The weather this weekend is going to be long run perfection (so chilly I may even need runner's gloves!) so I may attempt an extra long run. My body has been craving that since I've been in a bit of an off season and the last 2+ hour run I did recently I was not sore at all. It's nice when you've done so many damn ultras and races in your life you can kind of bounce back like that. So wish me luck.
–I love lately just kind of running on my terms and not giving a damn about what everyone else is doing. Running solo especially just gives me so much peace as of late. This morning running after a 15 mile spin ride and then sitting in the eucalyptus sauna at the gym – SHEER HEAVEN.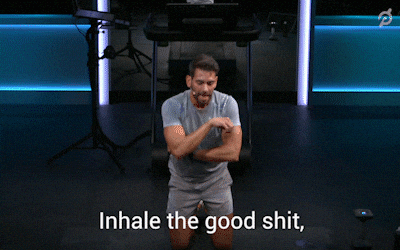 What's been helping you get through life stuff lately? Or…share your pet peeves with me. I won't judge.