–I've been running through the Christmas lights again this week! And taking pics of the ones that I love the most. Hopefully I don't end up on Nextdoor for taking these pics along my running route haha. Like those porch pirates. We shall see.
–Okay full disclosure you guys…I am nowhere near finished with Christmas shopping and it is going to be a last minute effort this year. But you know what it is all going to get done. I AM OVER THE MOON THANKFUL that I have most of next week (and the week following) off from the 9 to 5.
–I will be teaching some holiday spin classes though so that should be a good time. I've got a jammin' spin cycle playlist with some hot tracks to go along with it all.
–I do not know if I still have any Real Housewives watchers on this here blog but you know what I am so super into the Salt Lake City girls this year. This Jen Shah situation is the hot mess that I cannot stop watching. Sometimes you just have to indulge in your guilty pleasures and RHOSLC is absolutely mine.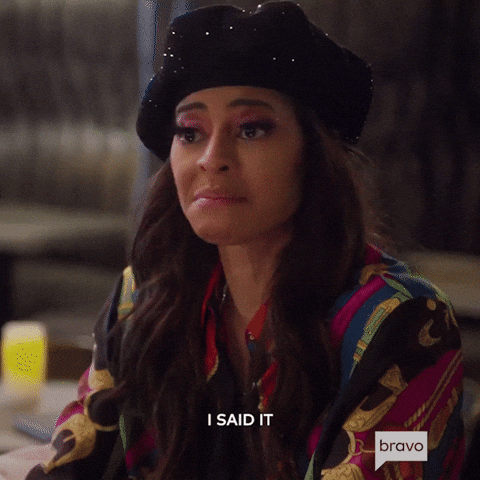 I could watch a whole episode on crazy Mary Cosby and her antics. Hilarious.
–I've been listening to Christmas music every morning at work while I work on promos and it is putting more pep into my step for sure. 90s R&B Christmas music for the win baby. If you don't have this album in your rotation then you are missing out on life.
–I think when it comes to being hype about Christmas you either grew up in a household that hyped it up or you didn't. Even though I grew up in a single parent household my mom made sure she infused the Christmas spirit into my heart and soul. I am glad I still get excited about the holiday like a giddy little school girl.
–However I did not put Black Santa up in the office this year. Frankly the dynamic in my office is a little different this year, I'm not sure the current vibe would VIBE with Black Santa. So he stayed in the closet this year. Maybe I'll bring you out next year, sir.
–Are y'all doing/attending lots of holiday parties this year? That I will say I definitely AM NOT. I do think a lot of work places are doing them virtual this year due to covid. I prefer the one on one meet ups which I've already planned and had a few with friends and loved ones that I hold dear.
–Without a doubt my favorite holiday hoodie has to be this Brazos Bend 100 one. BB100 I will always and forever have a place for you in my heart.
Is your work place doing an in person or virtual party this year??
What is your favorite holiday dish?
It really is not a holiday dish honestly but this year I can't get enough mashed potatoes. I really do think garlic or loaded mashed potatoes and a glass of red wine would be my last meal on earth. Well that, and sushi.