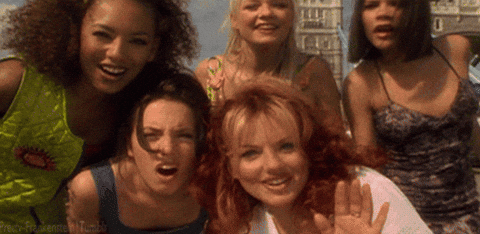 –You get to hear from me not once but twice on this blog o thing today! Aren't you the lucky one. Of course I have a few random thoughts for the week before I'm off for the NYE holiday. I teach a spin class tomorrow (my last one for the year, HOORAY!!) then enjoying some down time before our big trek across town.
–We've had some incredible sunshine-y weather down in Texas so this year will be a good one. I've done the Ft. Worth to Dallas run a few times over the years, in ALL TYPES OF WEATHER – chilly cold, super warm, humid, drizzles and ice. I'm just glad this year the weather will be mild and I can wear my shorts and a light top. Temps in the 60s and 70s in December. I definitely won't complain.
–One of the worst allergens of the year is back in town for us – Mountain Cedar. So even though we have incredible weather that feels like spring, the tradeoff is bad allergies. Zyrtec will be my best friend for the next few months.
–I have another beachy trip coming up soon (people just like taking me to the beach with them, what can I say) and I am hoping that the flights won't be too crazy. I've been hearing about cancellations and such with different airlines due to staff shortages. We shall see what happens.
–In the new year one thing I want to get better at is doing some track work. Not necessarily to get super good at running (haha) but really just for FUN. Who does speed work for fun? Yeah that would be me. I have a neighborhood track that I really love so I will be hitting it up soon. I think my favorite track workout is 800s. I also want to get back to doing mile repeats. Need for speed here I come.
–Mind you, the only race I'm signed up for next year so far, is my annual 50 miler haha. But hey…Ultrarunners need speedwork love too.
–How are you all ringing in the new year?! I'm partying by running across town with some of my favorite ultra runners and I think this year for once I'm going to take it easy afterwards. I'm pretty sure my legs will THANK ME.
–Cheers to you all. Be safe out there and take your vitamins. I just popped a D3 and had a B12 shot this morning.
Have a great New Year's holiday!! See you on the other side in 2022.
Any fun NYE plans? Who is doing a celebratory race or run?