Happy hump day to ya! Hope you have mid week fun in store. It is a great day to share some spin cycle jams!! I've got some brand new songs mixed with a few throwbacks. But first I thought I would share some confessions…a continuation of sorts! Having a side hustle as a fitness instructor is quite fun and I love being able to do this labor of love. But there are some days that we just don't have it all together!! Hahaha. The instructor struggle can be so very real.
I confess…
–There are days when I change up my entire playlist for a class at the very last minute. Thankfully I am really good at changing up the workout as well to tailor to each song. I think when you have been teaching for a long time also you can kind of get away with this, so to speak. Which is always a good thing.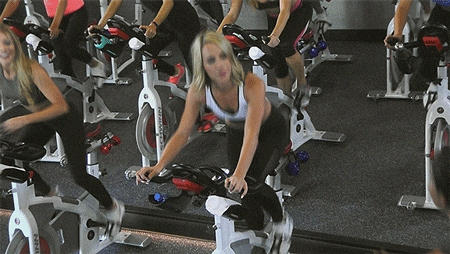 –I generally do the workout along with the class (and doing this simultaneously while teaching is certainly no easy feat) which leaves me pretty dang spent afterwards. But that is something that I absolutely LOVE. I know I've taught a good class when I can come home and pretty much pass out right after class (after a shower of course haha)
–Since I do know how TIRED and SPENT these classes leave me at the end of the day. A lot of times I will utilize the women's locker room/amenities/shower before even going home. I really have considered bringing my pajamas to the gym so I can go straight home and then straight to bed. That is the plus side to teaching a class at night I guess.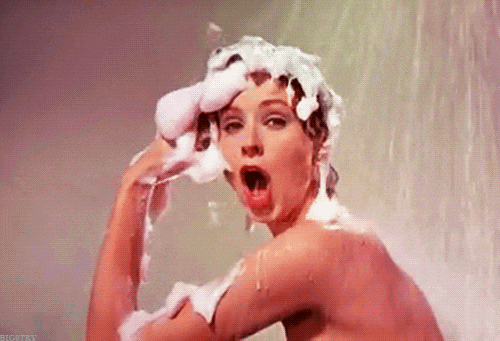 –I do have FAVORITES in class (teacher's pet – yes we have them) and generally my favorite people are those that like to dance/sing to the music/make noise during class. My party people. Yes, you can workout hard and have FUN at the same dang time.
Hey there are some days where I get kind of emotional.
On that note…let's go for a ride! Catch me on Spotify and see where I'm teaching a class next here.
Promises- Calvin Harris, Sam Smith, David Guetta: Warm up
Badman-Nostalgix: Seated/standing run
There it Is- Tujamo, David Jones: Accelerations
Wait a Minute- The Pussycat Dolls, Timbaland: Rolling hills
Oxygen- Martin Garrix: Accelerations
More Than You Know- Axwell Ingrosso: Jumps
Be Nice- Black eyed Peas, Snoop: Climb
Man's Not Hot- Black Caviar: Tapbacks
Ori tali ma- Rolling hills
Werk- CID: Sprints
Alright- Kendrick Lamar: Active recovery
Save Me- Steve Aoki: Climb
Move to the Beat Like- 401 WST: Sprints
Night Cap- D.O.D.: Climb
Ain't Talking Bout Love- Jumps on a hill
Grapevine- Tiestto: Standing run
Ain't Giving Up- Craig David: Srpints
(Oh No) What You Got- Justin Timberlake: Climb
Say Yes- VanJess, Tokimonsta: Cool down
Feel free to share what jams you are loving this week!