Well it's a beautiful day in the neighborhood down in Texas! Happy Friday, TGIF and all that jazz. Hope you have some running and basking in the sunshine in store!
I will be teaching classes at the gym, running and getting my brunch on! I absolutely am ready to EXHALE after this long work week.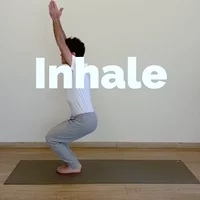 Let's get to this week's faves!
–I am back in the groove with my yoga game. Thanks to Class Pass I have been getting my namaste on and loving all of the cute Dallas yoga studios. Really there is nothing like a down doggie after a long day of writing for television. Those of you yogis who are local, please check out Jungle in the Bishop Arts District. I was so very pleased with the 75 minute session and cannot wait to go back.
–New favorite tea. Stash has always had my faves so this one has been a great afternoon delight for most of this week.
–This spin class cool down has been my jam as of late. Soulful vibes all day long.
–Start taking a 10 second pause more often. The power of the DBs. (deep breath)
–And finally, your Friday funny.
Make it a good one!
Feel free to share what is on tap for your weekend? Any poolside time basking in the sun?!