–I have to say this has been one of many super caffeine infused weeks! I've been side hustling like crazy. I have been able to squeeze some moving meditation and running in though which has been quite wonderful. Speedy miles for breakfast.
–I've been teaching an abundance of classes at the gym (which I love) and then working at the career job around the freaking clock. Busy to the brim but honestly I would not have it any other kind of way. I really do love making money while working out and having fun while doing it.
–Okay so my new favorite studio class – yoga sculpt at YogaSix. And yes, I have a favorite instructor over there in the mornings. Some days I do not go to LIFETIME just to mix it up and keep things spicy. I also just love a real deal studio feel when it comes to my hot and power classes.
–I mean really – isn't my yoga mat the absolute best?! I think getting a fancy cute yoga mat has been one of those things that I love about getting super back into my practice. It makes me smile every time that I look at it.
–Speaking of getting stronger…I think that is something I'm really enjoying focusing on as I get into my 'cougar stage of life'. I mean 38 is still puma like. But you know. I am aging like a fine wine.
–They say 40s are the new 30s? Or something like that. Maybe some of you can attest to this.
–I see some of my peers that are younger and struggling with their self worth and this makes me want to pour into younger women and this generation even more. Hmm…maybe that is my ultimate calling in life. Ok that was a bit deep, but you get me. 
–One of my aquaintences recently told me that I was "VERY DIRECT" (?) and frankly I cannot help but take that as a compliment. I do think with both of my professions (in TV behind the scenes as well as teaching classes at the gym and being in front of people often) I've had to step it up and just be a leader in every since of the word.
–Quiet self-confidence can take you far if you let it. Some quick zen habits here that may help some of you. I know they've certainly helped me.
–Another thing I've been loving is that yoga really loves my body back and I just enjoy seeing results from my hard hot yoga work as of late. Staying in poses longer and feeling stronger and then having stronger runs as well as a result.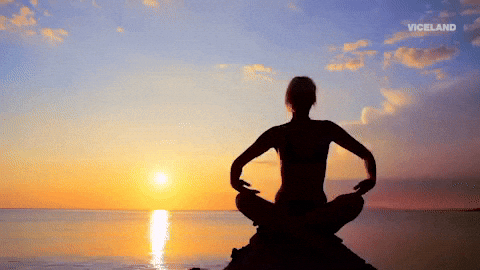 –MINI RANT that is absolutely extremely random. Any contact wearers out there or does everyone have the laser surgery? Low key I am thinking about getting it soon because I've had one too many contacts get stuck in my dang eye. Rescue me from my contact lens wearing woes. Touching your eye never gets easy even after freaking twenty years.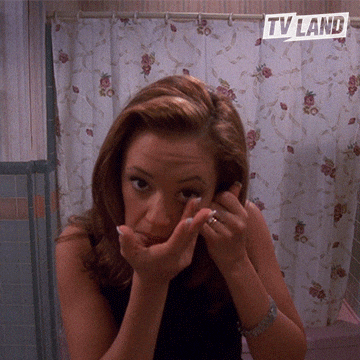 Feel free to share something random today about your week!