–Happy Thursday! Oh we are so close to the weekend I can taste it. With all the crazy going on in the world let's have a happy chat shall we? Pull up a chair and grab a coffee (or vino depending on what time it is) and let's get into the randomness.
–Life has been peachy around these parts and your girl is still doing lots of yoga – running – teaching cycle and sculpt classes at Life Time. Busy times in the life of Chelsea but honestly I would not have it any other way. (Oh and I'm teaching dance again! Coming in March.) I am simply loving life and the people that are closest to me at the present moment.
–Social media wise I have been feeling like less is more lately. Anyone else? Honestly the only thing I share these days on social are cycle playlists and the times that I teach for the people who care. I saw this tweet earlier and it really is an ENITRE VIBE.
–I also notice I have more…hmm let's call it….*story stalkers* on my IG and FB due to me just sharing less. Almost like they are going to get MORE INFO there? LOLz. I think it is kind of hilarious. I guess I get being nosey & bored. But then again…I also think the art of maybe just calling to see how someone is doing is a LOST ART. End rant.
–At the end of the day I just vibe with people who love to laugh, be humble and mind their business. And are about their business. Nothing more and nothing less.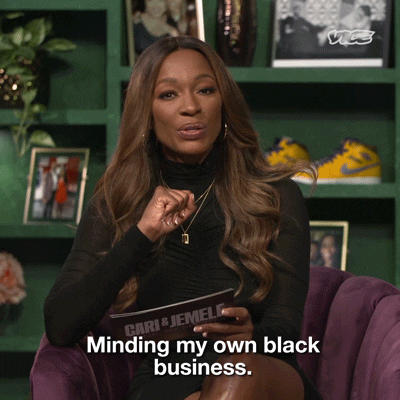 –Y'all who have been reading long enough know I don't hold back though when the situation calls for it. Ha.
–I know the "new year new me" stuff is played out – but I really am feeling the energy of keeping people in your circle who want to BE THERE. Can I get a dang amen??! Love yo' tribe. And love on your girlfriends ladies.
–2023 spin cycle playlists baby…they are COMING!! I do still post on my Spotify on a weekly basis, so peep that if you need some ideas, cycle instructors. I'll get back on that game next week post wise. Now that the holiday hoopla and post holiday career catch up is slowing down. So check out my latest until then.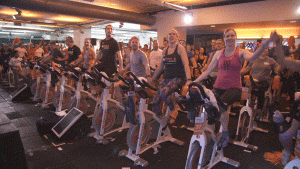 Have a good rest of the week friends! Be good or be good at it.
What's on tap for the rest of your week?!? Any other Life Time instructors in the blogosphere? Share with me your random rants and happy things making your soul happy.