Hi, hey and hello there! I do realize it has been off and on with me hitting the blogosphere, but I am here to share some spin cycle playlists with you! PLUS a throwback Super Bowl playlist for those of you doing theme rides going into game day Sunday! Hope you do enjoy!!
My (mostly updated) schedule is now live on the blog…I'll be teaching lots coming up and I am also teaching a dance class again in March!
I had so much fun getting back into the groove the last time I taught dance and just kind of being slightly OUT of my teaching comfort zone for the first time in a WHILE. But you know what it's time we put the *dance* back in thedancingrunner. So, I am keeping things spicy (while still getting my running in) & loving every minute of it.
Without further ado…let's get to the spin cycle playlists this week! Come check out a cycle class too anytime if you are local. I have your free pass to class if you are not a Life Time member.
Let's go for some rides!
Taste- Tyga, Offset: Warm up
Closer- DJ Great: Accelerations
Get Right- Jennifer Lopez Rolling hills
Wild Thing- Tone Loc: Standing run
Never Been Hurt- Krewella: Tapbacks
Tounge Tied- Mahalo: Sprints
Go Cinderella- DJ Rapture: Active recovery
Headband- B.o.B.: Seated/standing run
Let's Go Crazy- Prince: Sprints
Get Yo Head Right- DJ Great: Tapbacks, Pushups
House Work- Jax Jones: Rolling hills
Light Out- Taska Black: Climb
Bring it Home- Sick Individuals: Accelerations
Tadow- Masego, FKJ: Cool down
Good Morning Gorgeous- Mary J Blige, Emmaculate: Warm up
Let's Go- Jaxson Gamble: Standing run
Coming in Hot- Wuki Remix, Andy Mineo: Tapbacks
Believe- ACRAZE: Pushups
I Like Dat- T Pain, Kehlani: Jumps
Pretty Girls Walk- Big Boss Vette
Fun- Kaskade: Tapbacks and Pushups
Somebody- DJ Smallz: Active recovery
All She Wanna Do- John Legend, Saweetie: Sprints
BYGPW- Wale: Standing run
Bust a Move- Young MC: Climb
CTRL+ALT+DEL- Reve: Rolling hills
B.O.B.- Outkast: Sprints
Wey U- Chante Moore: Cool down
Halftime- Ying Yang Twins: Warm up
Game Time- Flo Rida, Sage the Gemini: Sprints
This is What You Came For- Rihanna: Tapbacks
Focus- Ariana Grande: Rolling hills
We Will Rock You- Queen: Climb
Can't Hold Us- Macklemore and Ryan Lewis: Jumps on a hill
#thatPOWER- will.i.am, Justin Bieber: Tapbacks
Touchdown- OT Genasis: Accelerations
We Run the Night- Havana Brown: Active recovery
It Takes Two- Rob Base: Climb
Let's Get Ridiculous- Redfoo: Sprints
Countdown- Beyonce: Jumps
Bounce Back- Big Sean: Seated/standing run
All I Do is Win- DJ Khaled: Team sprints
Celebrate- Anderson Paak: Cooldown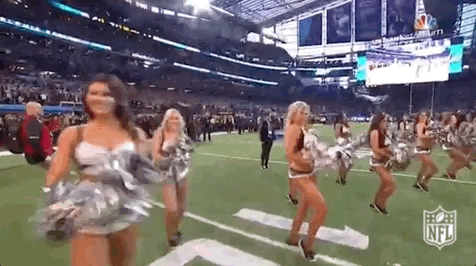 Feel free to share what jams you're loving this week!