It has been a while since I've posted my spin cycle playlists, but we are still poppin' over on Spotify! Also I've been teaching/subbing extra early classes lots and lots. If you are local to the Dallas/Ft. Worth area come check out one of my rise and ride classes anytime!
I have a bike just for YOU.
My current schedule is here (plus be on the lookout for when I sub/teach dance next! We always have a good time out on that dance floor with them party lights.)
BUT before we get to the playlists – I have a little fun tidbit for by fellow early morning instructors.
Yes, we are unicorns…rare finds in the sea of fitness trainers, but hey someone's gotta do it, am I right? So let's discuss a few reasons why being an early morning trainer and instructor is just so awesome.

–You get the workout over and done with before you even freaking have time to THINK about it! Yes, there are days where my brain doesn't actually start working until the class is over and then I am headed to real work. Endorphins make you happy though, so I'm honestly a big fan.
–It actually really does regulate your work/life balance! I am actually a more productive human overall when I am able to wake up and get a sweat in before a busy work day. Most days, even when I am not teaching I still get up early for hot yoga and/or a run. But when I don't I can definitely tell a difference in my overall MOOD. So I do think in general, morning people are just happier folks than your average! Nope, I'm not bias at all. Haha.
–Traffic is a freaking breeze. There is nothing like the peacefulness of a quiet morning, and I love no traffic on the roads getting to my gym. Even when I meet friends at the local trail park real early, I am not fighting any other cars (sometimes wildlife, but that is another story).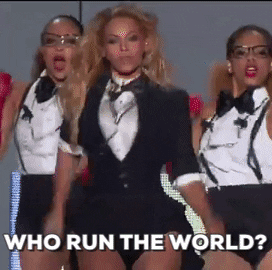 –That drive thru Starbucks coffee is pretty dang amazing before and/or after you sweat. It's like the magical bean water at the end of the tunnel. Not gonna lie I have been frequenting my local java spot after teaching in Frisco. I'm kind of on a first name basis with the BARISTAS at this point no doubt.
Can you tell that I LOVE teaching/working out in the early mornings?
Let's go for a ride!
Check out the full playlist, and follow me on Spotify here.
Look- Leikeli47: Warm up
It's Tricky- Oomloud: Standing run
Good Feeling- Duvall, Sam Gray: Tapbacks
Magdalena- Simon Fava: Sprints
On Fire- Lloyd Banks: Rolling hills
Tell it To My Heart- Meduza: Tapbacks/Pushups
I'm the Ish- DJ Class, Lil Jon: Accelerations
Feels Good- Tony Toni Tone: Active recovery
Let it Rock- Kevin Rudolf, Lil Wayne: Jumps
Spotlight- Gucci Mane, Usher: Jumps on a hill
Love On Top- Charlie Chan: Sprints
PSYCHO- BYNX, Jade Elliot: Seated/standing run
As Your Friend- Afrojack: Climb
Get Up- RetroVision: Sprints
Golden Hour- JVKE: Cool down
Fitness instructors/early morning runners/team early bird workout warriors – what are some things you love the most about working out early mornings?