That's right we are bringing back the randomness that is Random Thoughts Thursday! We are so very close to the weekend that I can taste it. All I want in life right now is sunshine and the breeze! Definitely loving this weather and basking/running/working out in it whenever possible.
I'm definitely trying to enjoy it too before we hit those triple digits in Texas. Soon enough all of the marathoners in training will be getting up super early to beat the heat and run their sweaty early long runs. I mean let's be honest there is nothing quite like sweating it out early with that summer humidity and torching calories. Just thinking about it actually gets me kind of excited to explore the town on foot.
I already have a trail race on my radar for late fall! I am all too excited to get back on that dirt path. Plus it will be a new (to me) trail race AND an ultra! We will go into details on it soon and very soon.
Confession, many times I've thought about just doing away with this blog o thing since more folks are moving to YouTube or elsewhere but writing in free form for me IS therapy. Plus it is just good to see some of the same fellow readers still here viewing and enjoying. Not commenting as much, but that is okay. I see you supporting me and I appreciate that so much.
Sending y'all good vibes too. I think I will be keeping up with blogging just a little while longer.
Work wise has just been crazy busy, so I have been de-stressing in the evenings with some hot yoga. Yoga, specifically of the harder & hotter variety, has really been life changing mentally and physically and for that I am thankful. Plus I am loving the changes going on with my body. This girl I used to do yoga with back in the day used to say "Yoga butts drive me nuts" (HA) and I would never understand what she meant, but can I just say…my peach is looking quite cute and PERKY. So yay…and NAMASTE to that.
Are any of my reality show fans watching Vanderpump Rules? I have been glued to the screen. It is like the drama trainwreck that you cannot stop watching! All I gotta say about it is…team Ariana. Fan for life. Go and be great girl and get your GROOVE BACK. I love me a good comeback story.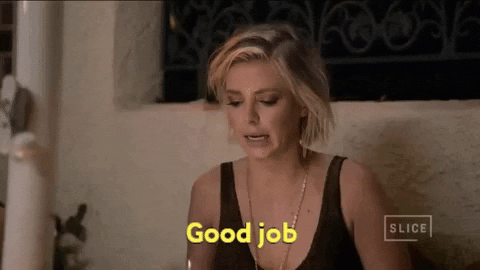 Also her grimey ex Sandoval. What is with him and the painted white nails?! I am a white nails fan, but you just cannot tell me that this man doesn't go both ways. Sometimes you JUST KNOW. Not judging, just saying.
Hey, as a full time journalist I try to be mostly objective.
There is something so wonderful though also about restorative yoga. Especially as a part time cycle instructor I really value all of my amenities and RECOVERY things. Tonight though I want to sweat a little bit more, so I'm going to hit up some faster paced power yoga. Soon and very soon – your girl is going to be back to busting out the backbends and birds of paradise poses like no ones business.
Just a lil' tbt tree yoga. 
Hope you guys have a great weekend! I may or may not be back on here tomorrow…but we have some sunshiney weather in store so I will be running, spin cycling and hitting up all of the outdoor festivals. Simply cannot wait.
Do you guys have anything fun planned for the weekend? Who is ready for summer marathon/ultra/trail training?